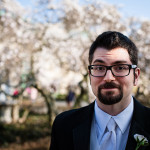 Bobby Lockhart
is the Creative Director of Important Little Games. He is the lead designer and programmer of Codemancer. He thinks he is funny.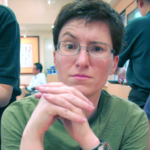 Rachel Ponce
"I am a recovering academic turned full-time web developer/part-time game developer, and I'm always looking for ways to combined my love of technology with my love of learning. Codemancer may be a world apart from my previous game development project, a work of historical interactive fiction called The Fever!, but I've been a True Believer in Rob's project from the start, and I'm thrilled to be able to lend a hand in helping to bring Codemancer to a PC near you..."
Patrick Beavers
is the Lead Animator on Codemancer. He says: "Patrick Beavers is an animator, an artist, and a human being. Looking for that special someone." Watch out ladies!
Pui Che
is the Lead Illustrator on Codemancer. He says: "Hiya, My name is Pui. I am an enthusiastic, passionate artist and a champion believer that, so long as you put your heart into the work you produce, the result will speak for itself. My Strongest Asset is my self; Adaptable, Versatile and Team player." and modest too…
David Novak
is the composer for Codemancer. He is a maker of Songs and Sounds.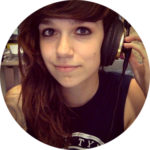 Ali Cedroni
"By the light of the full moon, Ali Cedroni conjures up some wicked audio witchcraft for Codemancer. In other words she does sound design."
Ryan Olsen
can't program worlds… or draw beautiful pictures… or create pretty music… so he naturally did the only thing most people do with a scary lack of certifiable skills do – went into marketing, PR and social media.
Katie Austin
is passionate about the intersection of education and how the innate mechanisms within the living can be naturally encouraged to further teaching and learning through technology and games. She earned both a B.S.and an M.A. from New York University. Katie has much excite about joining Team Codemancer.